The Student Affairs Unit is one of the units under the Vice-Chancellor's Office which is to ensure that Students' Welfare in terms of health Facilities, hostel accommodation, Electricity and Water Supply as well as smooth Inter-Campus transportation systems are provided. This unit also ensures peaceful co-existence among the Students with their diverse ethnic, cultural and religions backgrounds on the two Campuses.
Professors with varied experiences who are the Vice-Chancellor's nominees, are normally appointed Deans of Student Affairs. They advise the Vice-Chancellor on issues relating to Students' Welfare and conduct. The Student Affairs Unit ensures that the image of the University is portrayed in good light locally, nationally and internationally.
Apart from the administrative Staff, the Sub-Deans of Student Affairs who are senior academic staff nominated by the Vice-Chancellor also assist the Dean of Student Affairs in running the affairs of the unit.
Hall Masters and Hall Mistresses also advise the Dean of Student Affairs Unit Affairs on matters relating to the welfare of students in their halls of residence.
The Current Dean of Student Affairs is Professor L.T. AJIBADE while the Sub Dean is Dr. Alex Akanmu
Student Affairs Unit
Sub-dean: Dr. Alex Akanmu
The list of eminent Professors who had served as Deans of the Unit since the inception of the University in 1976. They are:
Professor M. O. Fagbule (1987-1989)
Professor S. O. Oyewole (1989-1993)
Professor Olu Obafemi (1993-1997)
Professor Segun Ogunsaju (1997-2001)
Professor M. A. Akanji (2001-2003)
Professor S.A. Jimoh (2003-2007)
Professor Sulyman Age Abdulkareem (2007 – 2010)
Professor Sunday Harrison Umoh(2010-2012)
Professor O.A. Omotesho (2012 – 2015)
Professor Adetayo Ebun Talabi (2015 – 2018)
Professor L.T Ajibade (2018-Till Date)
Dean Student Affairs Unit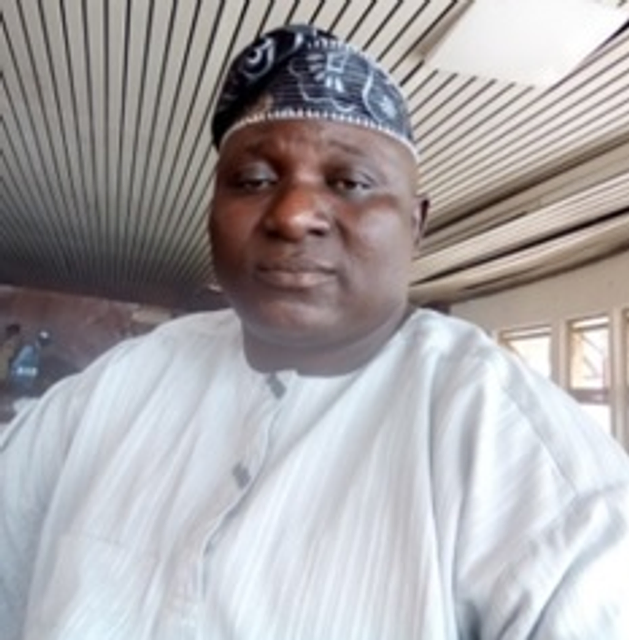 Professor Lanre Tajudeen Ajibade is currently a Professor in the Department of Geography and Environmental Management, Faculty of Social Sciences, University of Ilorin. He had his primary education at Saint Paul Anglican School, Idi-Oro, Mushin, Lagos, Lagos State between 1966 and 1972, and his secondary school education at Victory College of Commerce, Edidi and Playfair Memmorial College, Oro-Agor both in Kwara State between 1973 and 1980. He had his preliminary studies at School of Basic Studies (SBS), Kwara State College of Technology, Ilorin, Kwara State between 1980 and 82. He proceeded to Bayero University, Kano (BUK) to bag B.Sc. Hons. Degree in Geography in 1988, and M.Sc. Degree in Land Resources (Development) in 1992. He later went to Obafemi Awolowo University (OAU) for a Ph.D. Degree in Geography which he bagged in 2002. Professor Ajibade has some professional qualifications such as Advanced Certificate in Geographical Information System (GIS) and Certificate in Advanced Digital Appreciation.
Professor Ajibade started his academic career as Assistant Lecturer in the Department of Geography, University of Ilorin, Ilorin in 1992 and rose through the ranks to become a Professor of Geography and Environmental Management in 2014.
He has to his credit over 80 publications both in reputable local, national and international journals as well as books. He attended several training workshops and conferences within and outside Nigeria. He is a member of Association of Nigerian Geographers (ANG) and Association of American Geographers (AAG). His research interests are Biogeography, Land Resource Management, Indigenous Knowledge System (IKS) and Geographical Information System (GIS).
Professor Ajibade has series of administrative experiences through services to the university and the nation in several capacities. He was an Acting Head of the Department of Geography (now Geography and Environmental Management) between 2003 and 2004 in the first instance, and between 2013 and 2015. Between 2009 and 2011, he was the Coordinator of the Faculty Professional Programme (FAPP) which metamorphosed into the present Ilorin Business School (IBS). He was the Organizer of Master programme in Geographical Information System (MGIS) from 2005 to 2007, as well as 2010 to 2012. He has successfully supervised over 70 students at master's level and has produced many doctoral students. He was at one time the Sub-Dean of Students' Affairs in the university. Professor Ajibade has served (and still serving) as External Examiner to universities in and outside Nigeria. He is the Chairman of the Technical Committee on Annual Rating of States and FCT for Entrenching Road Safety and Traffic Administration, and the Coordinator of Special Marshal Unit 22, RS 8.1 Kwara State. Professor Ajibade is the Chairman, Governing Council of Pan African College of Education, Offa, Kwara State, Nigeria.
Professor Ajibade is happily married with Children. His hobbies include reading, fieldwork and games.
His contact details are: Department of Geography and Environmental Management, Faculty of Social Sciences, University of Ilorin, Ilorin, Nigeria. Mobile telephone numbers are 234-806-525-1963 and 234-805-245-7820. Email addresses are edabijalt@unilorin.edu.ng, edabijalt2001@yahoo.com